Kristen Stewart has said she wants to dye her hair more. And it looks like she's finally making good on her promise. Stewart debuted a beach blonde hue at LAX airport on Monday, showing off her bright strands underneath a black beanie.
The 26-year-old actress has been a brunette most of her career, famously playing Bella Swan in the hit Twilight franchise. She's experimented with her shade in the past (going orange for a brief period in 2014), but this blonde moment marks her most drastic hair change to date. Could she getting ready for Coachella? Did Karl Lagerfeld want her to go platinum for a new Chanel project? Anything is possible.
Stewart told Into the Gloss in 2014 that if she wasn't an actor, she would play around with her hair all the time.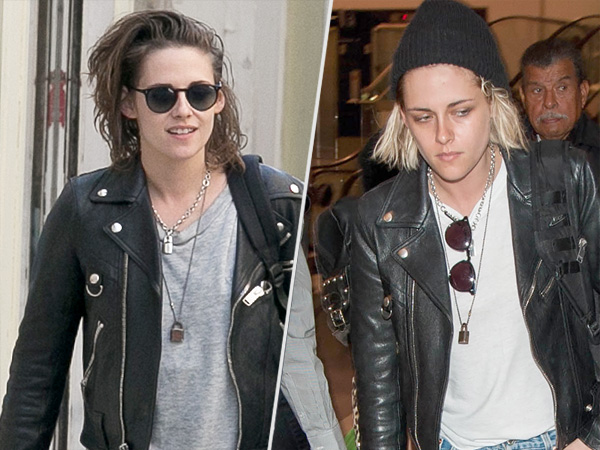 "I would cut it more, I would dye it more. At some point I want to do a total boy cut. Not a pretty, girly version — like a straight up James Dean haircut," she said. "I'm definitely going to shave my head before I die. I will definitely tattoo my head while it's shaved before my hair grows back. I'm not sure which part, probably the bottom quadrant in the back."
Now that she's a blonde, maybe the head shave and tattoo are on the horizon.
What do you think of Stewart's new look? Share below.
RELATED VIDEO: Funny Videos
http://www.ishareclips.com/20-clever-tweets-will-make-laugh/